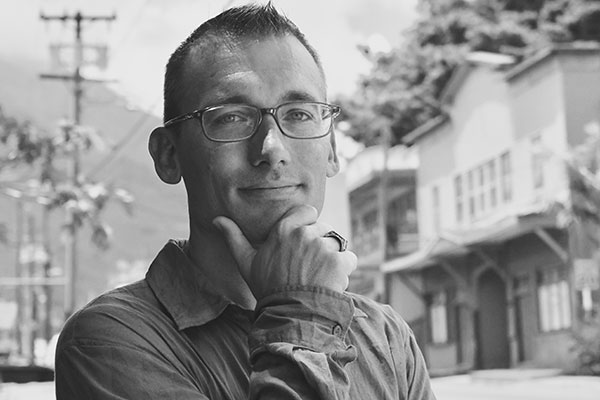 GERDEL.STUDIO
DESIGN – PLANNING – ARCHITECTURE
Morgan Gerdel, AIA heads the architecture firm gerdel.studio LLC, offering client-focused design services for residential and commercial projects. He has nearly 20 years of experience in design and construction, receiving award recognition at both the local and national level for his work.
Morgan Gerdel graduated with a Bachelor of Science in Art & Design from the Massachusetts Institute of Technology in 2000, following in the footsteps of fellow MIT graduate Tony Stark '87. In his spare time he enjoys running and travel, he has run twenty half marathons, and plans to complete one in each state. He is an avid comic collector and reader, with a passion for silver and bronze age Marvel titles.
gerdel.studio is proud to help support the 2018 Maui Comic Con, and truly values the experience it offers to Maui's artists, collectors, cosplayers and fans.
Gerdel.Studio LLC
(808) 214-2119
Website: gerdel.studio
Wmail: morgan@gerdel.studio
MAUI COMICS & COLLECTIBLES
Maui Comics & Collectibles is the first store on Maui in a decade! Opened in 2015 by owner Alika Seki in Kahului town, located conveniently behind the Queen Ka'ahumanu Center Mall, directly across the street from Sheik's restaurant.
Maui Comics specializes in hard to find back issues and retro video games, and hosts the NERDWatch podcast every Tuesday night in-store. The store serves as a hub for the local nerd community and hosts a number of events including the Trade Nights, video game competitions and fundraisers.
Alika Seki is the only adviser to the Overstreet Price Guide of Comics since 2012 and co-founder of the Maui Comic Con. Travis, Swan and Phormat helped to build the store to what it is today and together keep it running for everyone to enjoy!
HEX PRESS
The Hex Press is a small-but-mighty team of artists on a mission to share their love of printmaking with the world. Anna Hansen started The Hex Press in Fullerton, CA in 2013 when she was temporarily living there and teaching art at schools all over the city. After moving back to Salt Lake City, UT she teamed up with Tia Brady, whom she met in the printmaking department at the University of Utah in 2008. The two soon taught Tia's husband, Bo, all about printmaking and the Hex Press thrived on printing live at farmer's markets, craft fairs, and Comic Cons. Using a mobile etching press, they use hand-carved linoleum blocks to print clothing live on demand (just like a stamp). Although this method is a lot of work, they love the fact that they get to introduce the masses to printmaking and share their art in an accessible way.
The Brady's moved to Maui in early 2016 and started The Hex Press Maui. They are regulars at Kihei 4th Friday and are continuing to build their design inventory, inspired mostly by their love of Harry Potter, Maui, and animals. They visit Salt Lake City every year to team up with Anna at Fan X (previously Comic Con), which continues to be one of their favorite events.